In Memory
Sammy Grizzle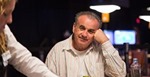 Samuel Joseph Grizzle, 67, passed away on October 20, 2020 at St. Rose Dominican Hospital after sufferring a massive stroke. He was born on October 25, 1952 in Greer, South Carolina to Merle and Coleman Grizzle.
Sam was a professional gambler and was very well known by the poker community around the world as an "Old School Icon." His witty personality is one of the reasons poker is aired on television today and his tournament cash summed over $1.3 million. While playing an online poker tournament on October 18, 2020 he told his wife Gina, "Figures, I'm the chip lead in the tournament and this happens." He then collapsed. It was later determined that he suffered from a hemorraghic stroke. His influence on the poker world will not be forgotten.
Sam was preceded in death by his parents, Merle and Coleman Grizzle and his sister Barbara Mullins. He is survived by his beloved daughter, Alexa Grizzle, wife, Gina (Scibetta), sisters Joan Nier and Deborah Burnett, Nana (Janis Nimmo) and Aunt Anita Muscoreil. Sam is also survived by his sister-in-law, Angela Cornell (Rick), dearest friend Marsha Hartman and numerous nieces, nephews and dear friends. A wake will be held on Tuesday, November 3, 2020 from 5 - 9 pm at Palm Eastern Mortuary (7600 S. Eastern Avenue Las Vegas, Nevada 89123). Funeral mass will be held on Wednesday, November 4, 2020 at 11 am at St. Viator Catholic Church (2461 E. Flamingo Road Las Vegas, Nevada 89121). Burial to follow at Palm Eastern Cemetery (7600 S. Eastern Avenue Las Vegas, Nevada 89123).
All family and friends are welcome to attend to honor Sam Grizzle's life.