In Memory
Martha Sullivan (Robinson) VIEW PROFILE
MARTHA'S OBITUARY
LANCASTER, SC~ Mrs. Martha Gail Sullivan Robinson, age 68, passed away Friday, February 12, 2021 at her home. She was born November 7, 1952 in Wayne County, MI, a daughter of the late Francis Simon Sullivan and Josephine Young Sullivan. She was the wife of Ervin Robinson. A classically trained pianist, Mrs. Robinson graduated from Agnes Scott College in Atlanta with a degree in music. She earned additional degrees from the University of Georgia (MSW) and USC Lancaster (BSN). Mrs. Robinson had a very generous, caring, and pure heart, and believed in social justice and in charitable giving to both organizations and to individuals. She was a longtime member of the Lancaster Chamber Choir and the Unity ARP Church. She attended the First Presbyterian Church in Lancaster in recent years.
She is survived by her husband of 38 years, Ervin Robinson; a brother, Francis "Mason" Sullivan (Leslie Pollan) of Warwick, RI; four sisters, Louise Rogers of Taylors, SC, Virginia Sims (Roger) of Greer, SC, Julia Sullivan of Campobello, SC, and Joy Hicklin (Jonathan) of Rock Hill, SC; a large extended family; and many dear friends both from near and far. She was preceded in death by her parents whom she revered in, 2015 and 2018.
Martha and Ervin met in Atlanta in 1978 and they reconnected in 1982. They were married on December 26, 1982. Her concern for others manifested itself in her volunteer work, Hope in Lancaster: The Council on Aging, White Oak Manor, and The Lancaster County Democratic Party. Martha loved family gatherings with the Sullivans and being the co-host with her husband of their annual Memorial Day Weekend Mule Party. For this reason and many others, she was known as "the tolerant wife" by her husband's friends. She loved to play piano and enjoyed hearing live music- symphony and chamber music concerts, music in little clubs and joints, outdoor blues, and bluegrass festivals, and when her husband played with amateur bands. Her family cherishes the CD of classical piano pieces that Martha selected and played specifically for the children. Martha loved animals. She selflessly gave her time to others, often caring for elderly or sick relatives in her husband's family.
Memorial services and celebrations, due to the coronavirus concerns, will be held in Fall of 2021. In lieu of flowers, memorials may be made to Doctors Without Borders USA (Doctors Without Borders, P.O. Box 5030, Hagerstown, MD 21741-5030 or doctorswithoutborders.org).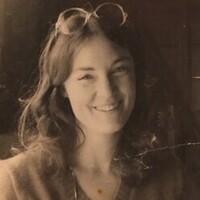 Click here to see Martha's last Profile entry.